We supply a vast range of clothing including work wear and accessories such as umbrellas, ruck sacks, bags, towels, caps and hats.
Please click here to view our online catalogue.
EMBROIDERY - Our embroidery machines are some of the be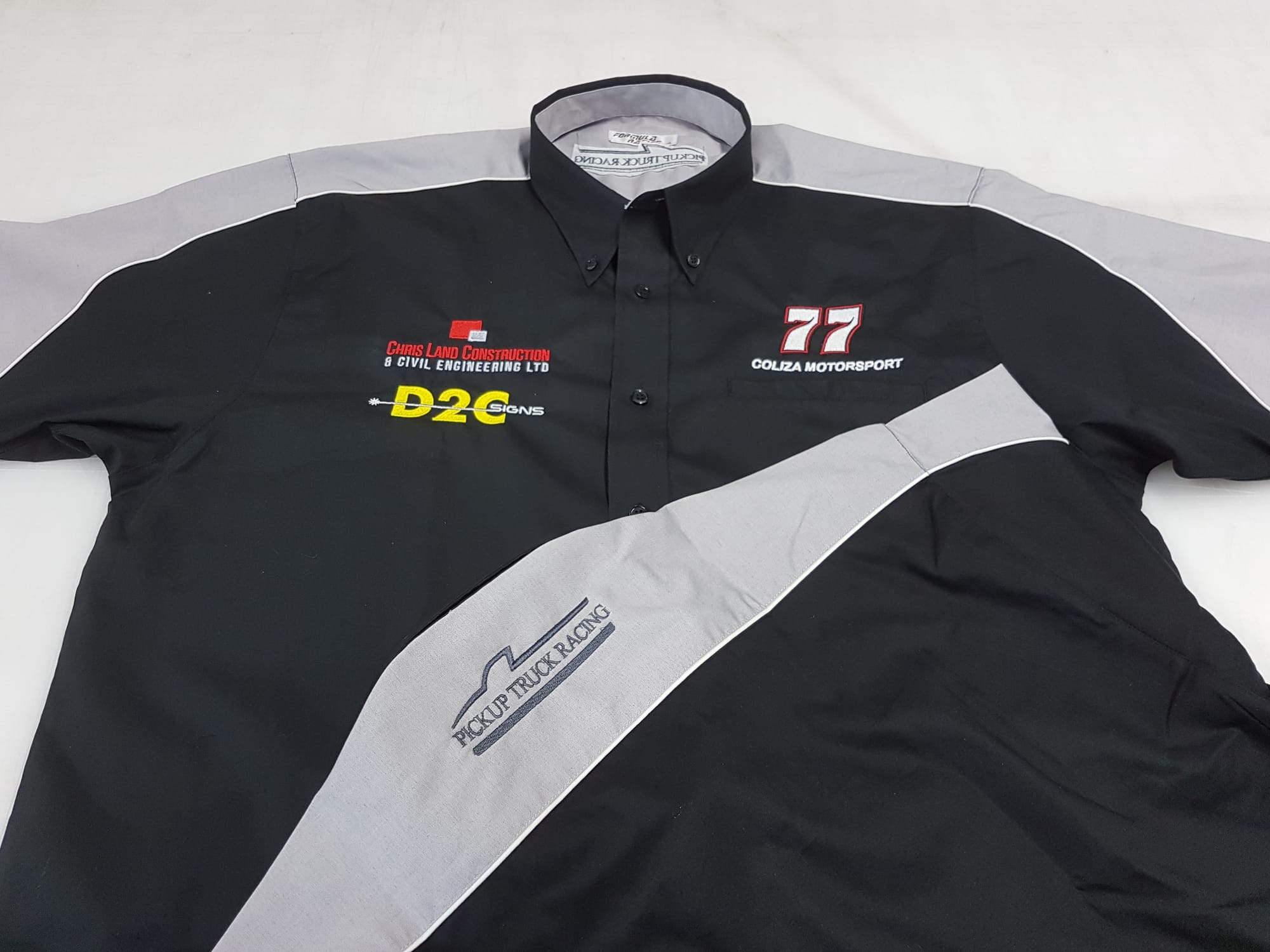 st in the market and offer a very flexible range of products that can be embroidered. We are happy to run one off's for the individual through to retail outlets and schools.
PRINT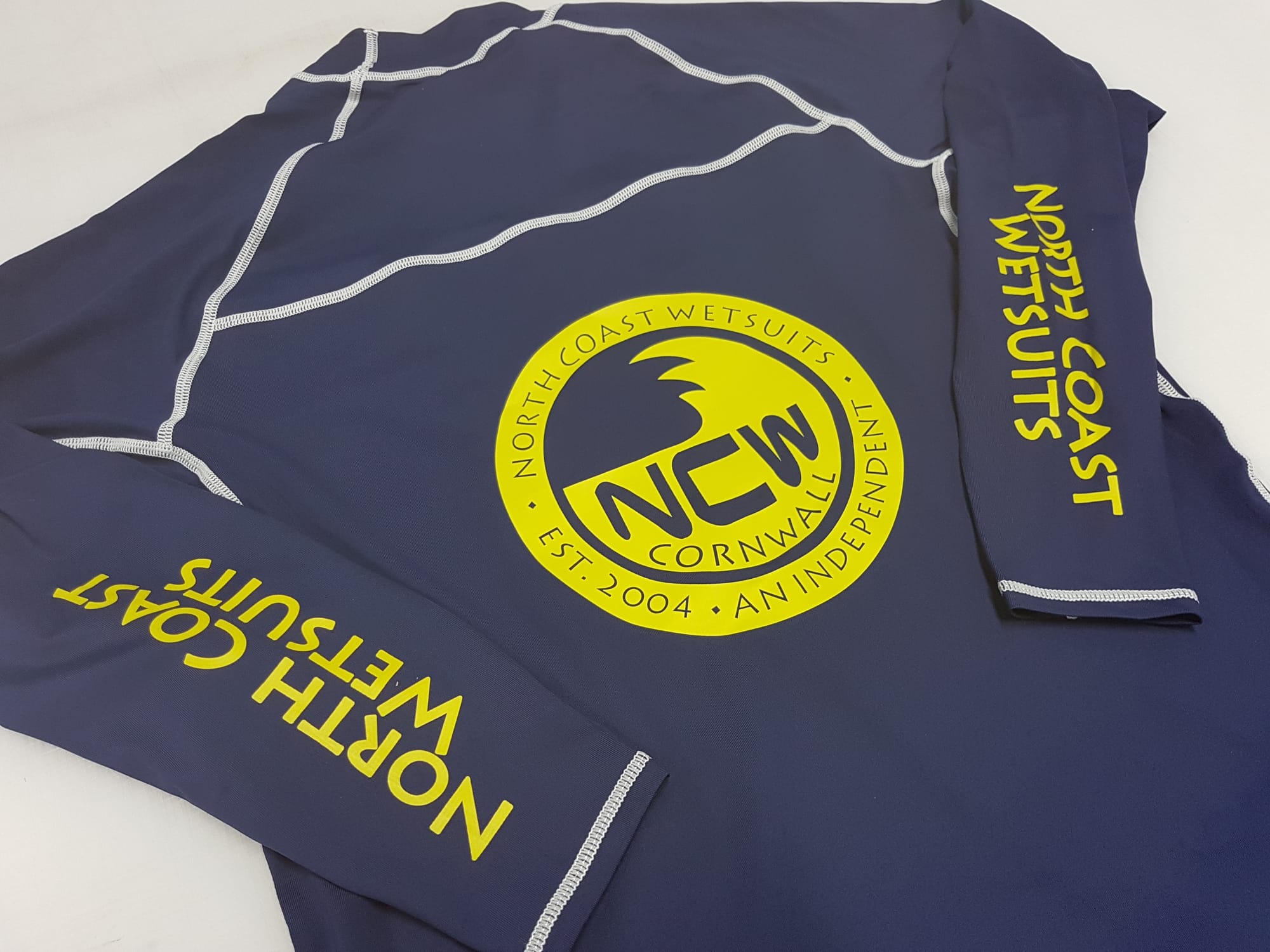 - We have two methods of garment printing, firstly we can print onto a special latex approved heat transfer vinyl. Once the vinyl has been printed the outlines are carefully cut on our Summa cutter and then transferred to the garment or accessory by heat press. The second method is very similar to the vinyl print except this time the special garment film is printed onto by a toner based laser printer and transferred to a carrier paper by heat pressing the two sheets together, when the two sheets are pulled apart the carrier paper only transfers across the printed areas which has the effect of weeding the unwanted elements from the print. This allows us to produce extremely fine printed details which can then be transferred to the garment or accessory by heat press.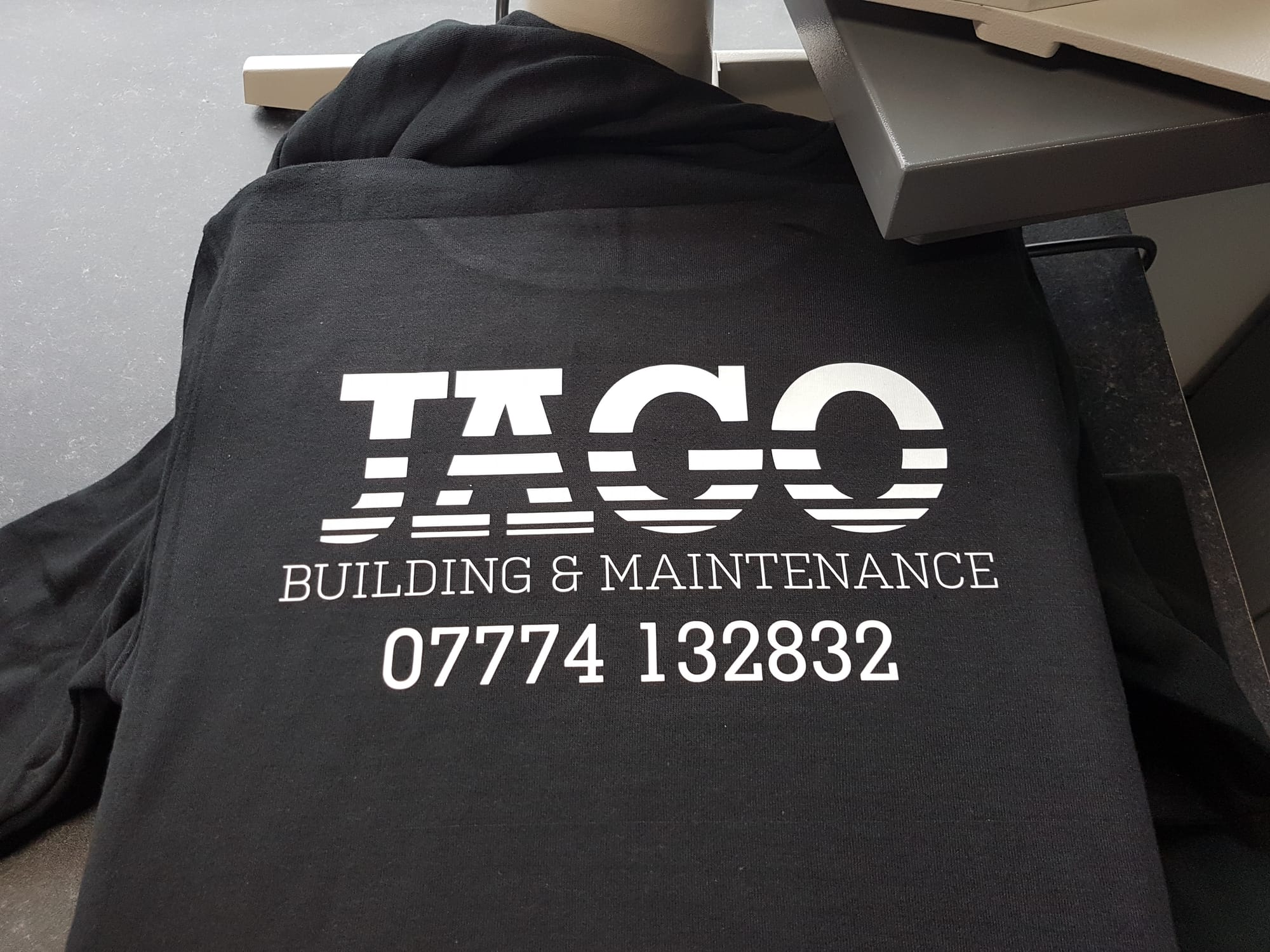 CUT VINYL - By using a specially developed type of heat transfer vinyl we can cut virtually any outlined shape into the vinyl which then needs to be weeded before being placed onto the garment or accessory to be transferred onto it by heat pressing. This is a very cost effective form of high impact tough garment decoration and is extremely well suited for football numbers on players shirts and bold print on work wear or stag and hen party T-shirts etc.
LAS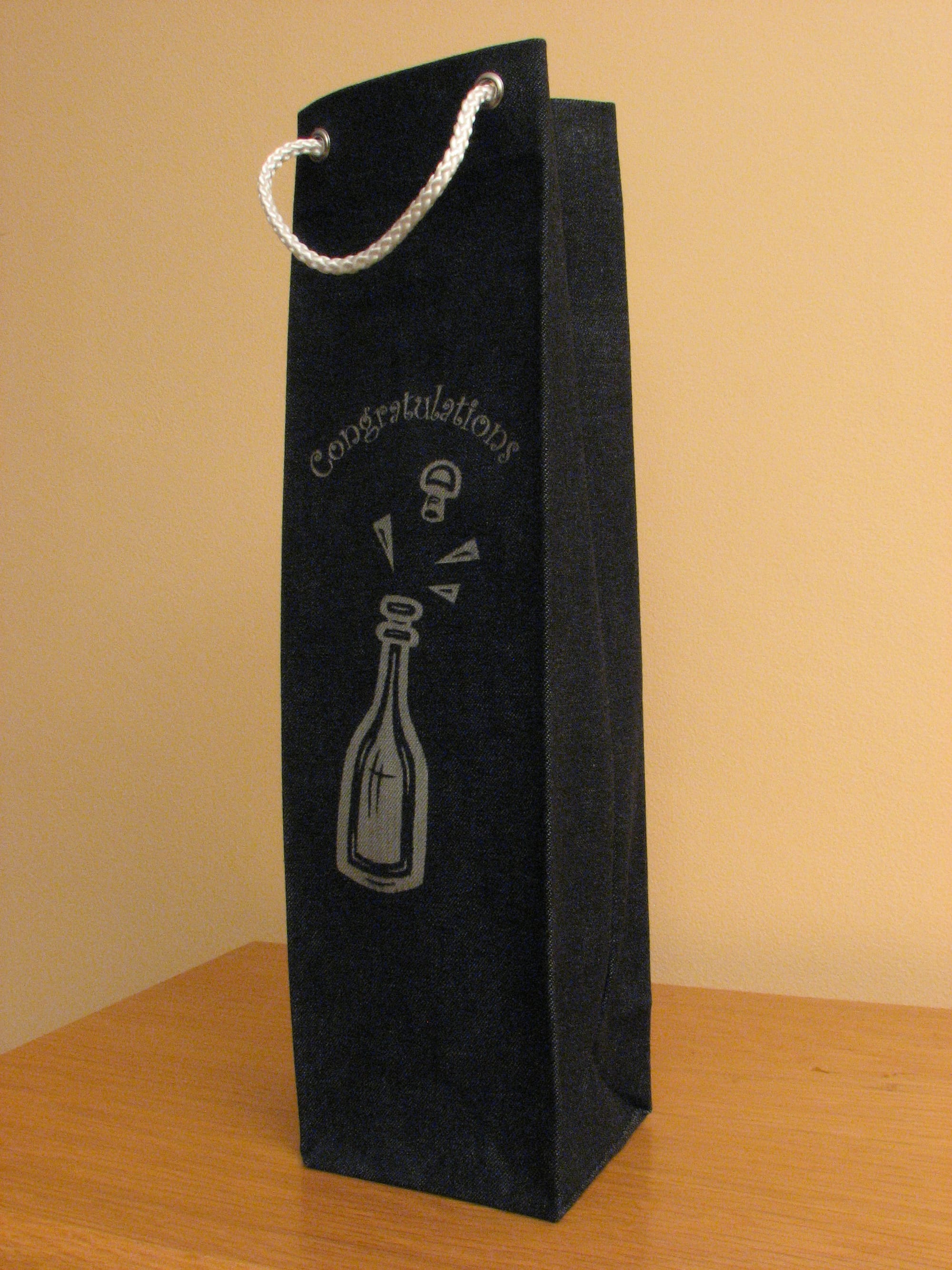 ER ENGRAVING - A small range of fabrics can be laser engraved with stunning results. Whilst there is very little or no colour involved the mono type mark can produce very distinctive marks. We have successfully engraved denim, fleece and leather.